These two.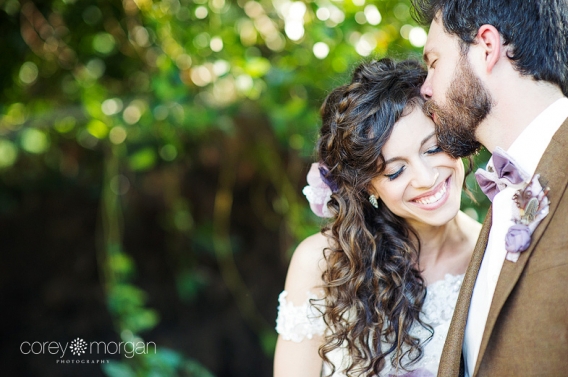 I have so much to say about these two, but I will try to keep it short. Ellie and Peter are simply a beautiful example of love. Ellie had a wedding day vision that came perfectly to life through the loving hands of friends and family. Not one fabulous detail was overlooked. The bride with the help of her bridesmaids DIY-ed all of her florals, gathered shutters, lamps, books, and wood to create a beautiful magical forest wedding. Her bridesmaid MC-ed, her brother-in-law was the DJ. Groomsmen helped cook an amazing Peruvian dinner for the reception, and also provided the live music for some epic dancing. Cookies were homemade with care and someone even made fresh salsa. It was without a doubt the most amazing, love-filled, heart-filled masterpiece.
All those loving hands are such a testament to how amazing these two are as individuals and now, too – as a married couple. Excitement, graciousness, and love were so evident in every aspect of this day.
This is a really long blog post for me, and I still feel like I could add about 100 more images. Ellie and Peter, you both are so amazing, and I'm so thankful you cam into my life!! I cannot wait to watch you grow old together.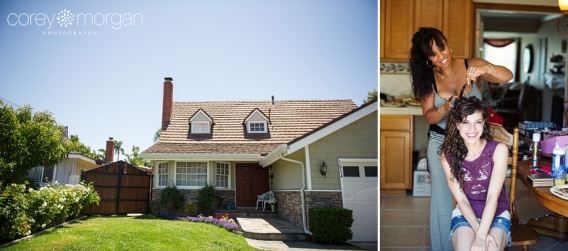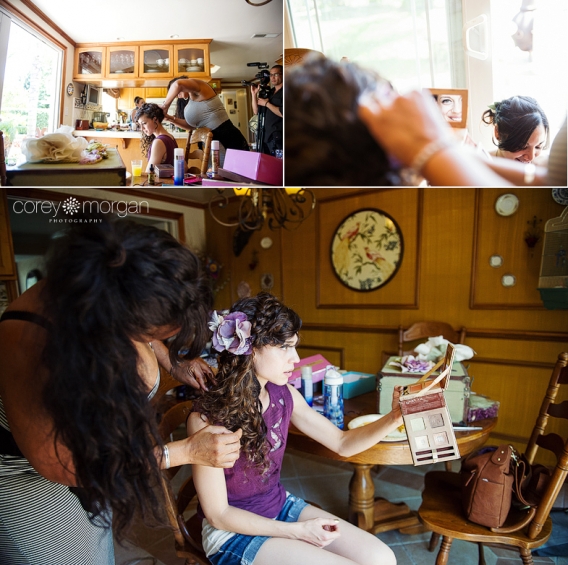 Ellie had a "reveal" of her self all done up and dressed to her bridesmaids. It was absolutely adorable. 








Each bouquet, boutonniere, bowtie, hairclip, and even the flowers the flower girl's tossed were perfectly handmade. So impressive!!




































Seriously an epic party. Thank you ALL for welcoming me, helping me, and showering these two in love to make this day so fabulous.
Ceremony: South Coast Botanic Gardens | Reception:  Private Residence Clubhouse, Palos Verdes | Bride's Hair and Makeup: Stacy Andrews | dress:  Alfred Angelo |Reception dress: Windsor |Bride's shoes: Seychelles | And a special thank you to my fab 2nd shooter Claudia (and the bride, Ellie) from Sun and Sparrow