The day of Ashleigh's wedding it rained. It stormed, actually. It was the middle of summer, with one of the hottest days of the year predicted, and out in the desert is stormed. Dark, threatening clouds loomed, and first cracks of thunder were loud enough to make me jump.  One of the most memorable moments of this wedding day for me though was being taxied over to the estate where we were taking pictures before the ceremony, riding in a giant truck that Ashleigh's dad was driving. Here I was, seated in this truck I honestly had to jump in to with three men I've never met before and it's threatening rain all over my outdoor wedding. It was an odd moment to begin with, but then the tension melted away as Ashleigh's father, one hand at the top of the wheel, the other elbow leaning hard on the center console, turns around to me and says:
you know- the skies were this black the night Ashleigh was born. Just like this. It stormed.
It's that strange reflective honesty that screams "wedding day" to me. (it also screams "you're in the right place, Corey" but that's a story for another day.) These families have been celebrating, planning, and working tirelessly to pull this event together for months, and bring on the wedding day where they have these quiet little moments to let life soak right on in. I'd never met Ashleigh's father before this day, I had only known him about 6 minutes when suddenly he was sharing with me beautiful details of one of his life's biggest moments.
I don't know why people tend to let their guard down around me on their wedding day, but they do. And I love it. And I think it's what makes me pretty good at what I do. I take a lot of pride in making my bride's feel comfortable on their big day. But fathers are usually a whole different game. So I'm thankful for the moments I get to spend with family while they are weighing the weight of their children's wedding day.
Strangely the only real rain we got was before the ceremony while I was shooting the groom and his groomsmen.  The storm seemed to pass on either side of us, pouring rain down on us as we drove over between venue sites, but never actually doing any damage where we were. We were so fortunate to have deep, moody, dark skies and a storm that dropped the temperature from a predicted 104 degrees to a beautiful breezy 87.
Ashleigh and Nick met at In-n-Out and knew very quickly that they were meant for each other. Their love is strong and it's obvious they are the best of friends. Thank you both for letting me be a part of this wonderful wedding.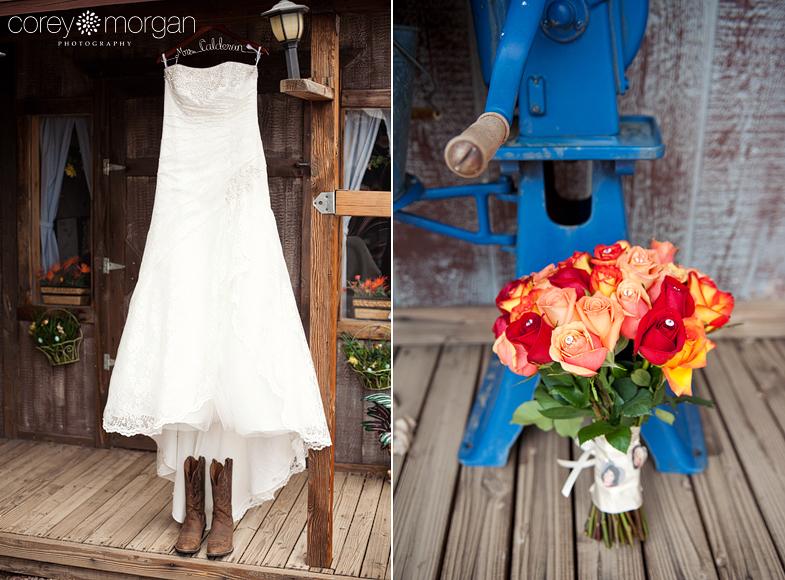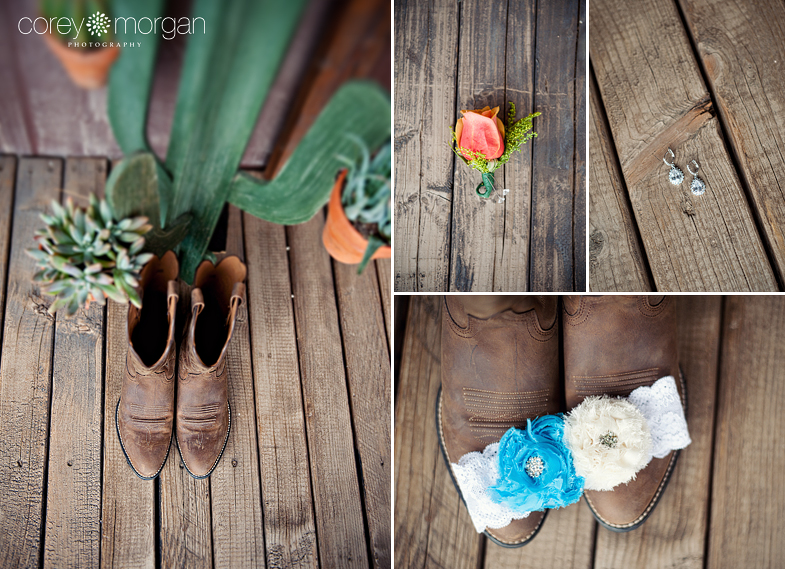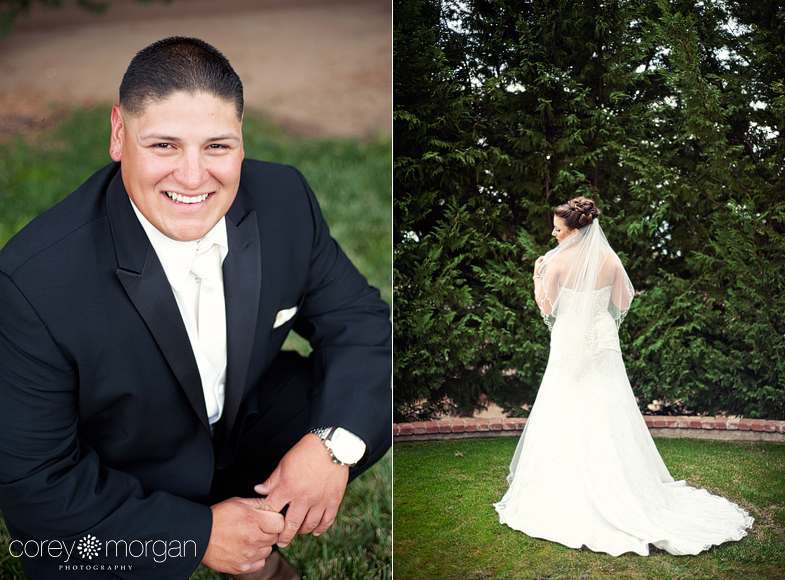 Venue: Private Residence in Hesperia, CA |Second shooter: Sarah from Life's A Peach Photography