I don't even know where to start with this one. This wedding (almost) literally fell into my lap, resulting from touring my own wedding venue, just a few weeks before our big day.
When I shot this wedding, I was returning to the very site of our wedding just three weeks later. I was fresh off our honeymoon, refreshed, recharged, and ready. I was ready for the venue, the hills, the trees, the fresh air. What I wasn't ready for was the magic of this day. A handmade wedding dress, a bright and beaming bride, and all of the love one small camp could hold without bursting.
There were donuts, there were tacos, there were tents and booze and the bride got iced (yon know, for old times sake). There was family, and there might have been a TV with the Mayweather/Pacquiao fight, and a groom who didn't see his bride until she walked down the aisle. There was an absolutely magnetic speech from the father of the bride about the combining of hearts, and love, and life and heartbreak, and scar tissue forming so our hearts can grow bigger and stronger and… I'll stop there because there is no way I'll come even close to doing it justice… but just know. It was amazing.
There was a buzz in the air, that you might call magic. It was sweet and it was strong, and I am so thankful to have been there to try to capture it's essence. Juliana and James, thanks for being rad and in love.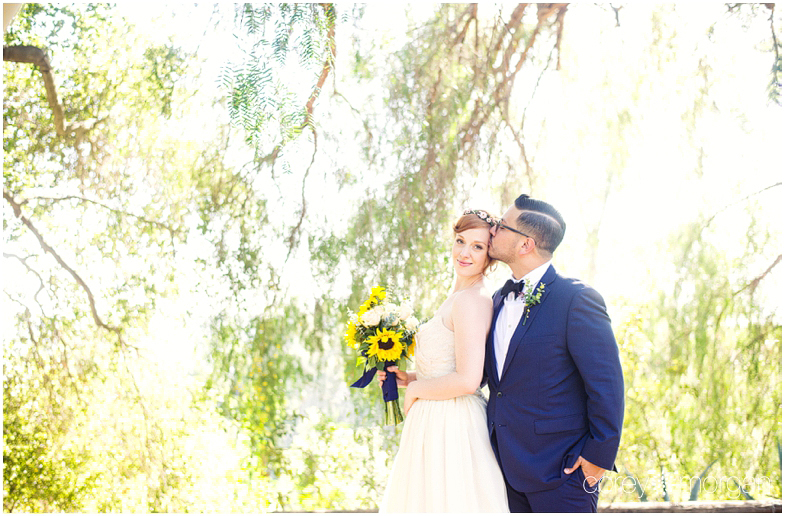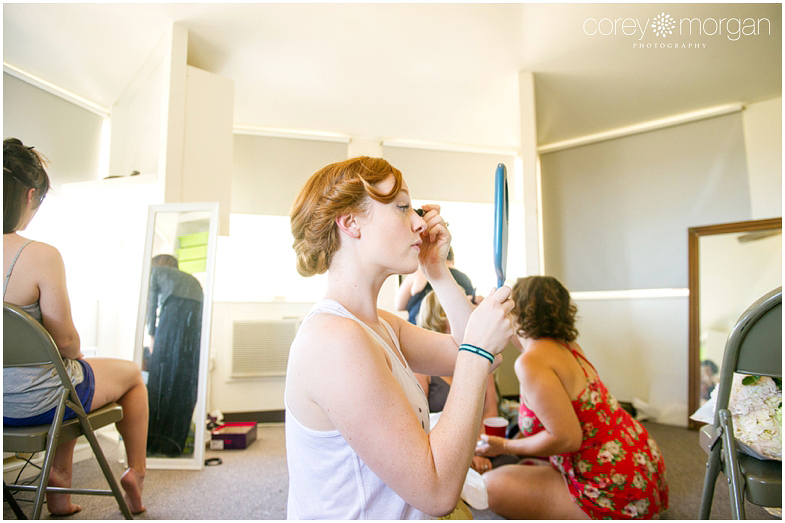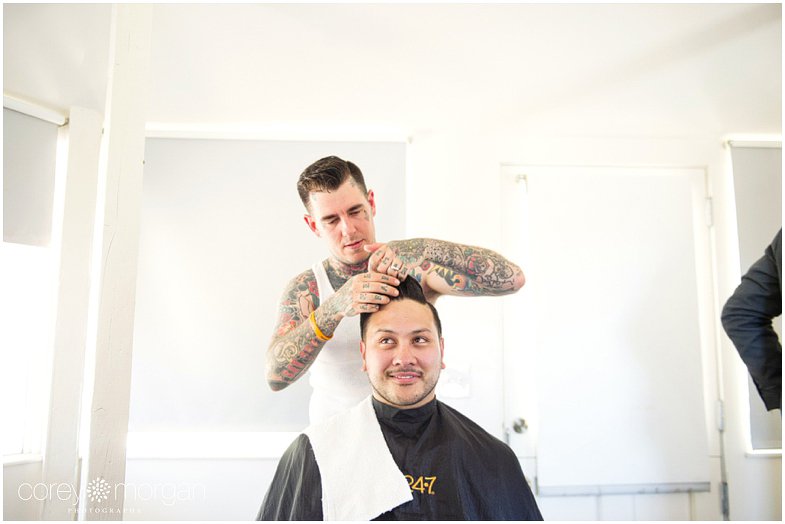 Why the bags, you ask? Oh, because some of their guests camped on the property overnight. How awesome is that?














Angelus Mountain Center, Altadena CA | Bride's dress – handmade, with love | Colorado Donuts, Eagle Rock