OK,  I will admit it. I plan my wedding…. Pretty often. I take notes at weddings. (mentally of course, otherwise it might get weird) I have a few ideas on what I'd like my wedding to perhaps look like. Flowers, DIYs, traditions, snacks, dresses… everything.
I see a LOT of venues. But, lately I've been seeing some that, well, I might want need to get married at. And this little gem up in Oak Glen, well it's now in my top 3. The homestead at Oak Glen is kind of all my dreams come true (and the staff is amazing!!) and no, they are not paying me to say that.
The views are breathtaking, the adorable handmade and vintage details are everywhere, and seriously you guys, the views. You're in the middle of the most beautiful places in southern California.
And THEN enter Spencer and Angie – who put together a wonderful vintage meets Disney's UP themed wedding. I felt like I was at Disneyland with the music pumping through and every last detail planned beautifully.
And yes, so it rained, it rained a LOT. And I certainly wasn't ready for it. I usually am, but the forecast read 95 degrees and it was already approaching that when I left my house that morning. Not a cloud in sight. But a tiny bit of mountain driving later and BAM. Hail! But you know what? The venue rushed to put up umbrellas, and the bride and groom stayed calm. The guests patiently waited it out under the protection of the tent, and then, as bridesmaids and groomsmen walked down the aisle in a light sprinkle, and we waited for our bride- somehow. Some-crazy-how, the SECOND Angie started walking down the aisle, it stopped. No more drops. And we were treated to the most breathtaking weather for the ceremony, and the rest of the day.
I cannot say enough about this wedding (obviously) and I cannot say enough about the kindness of the bride and groom. Gentle, sweet, kind people. Thank you both for being patient through the rain, calm through the adventures, and madly in love throughout the whole day. It was a beautiful day and I can't wait to see you guys build a life together.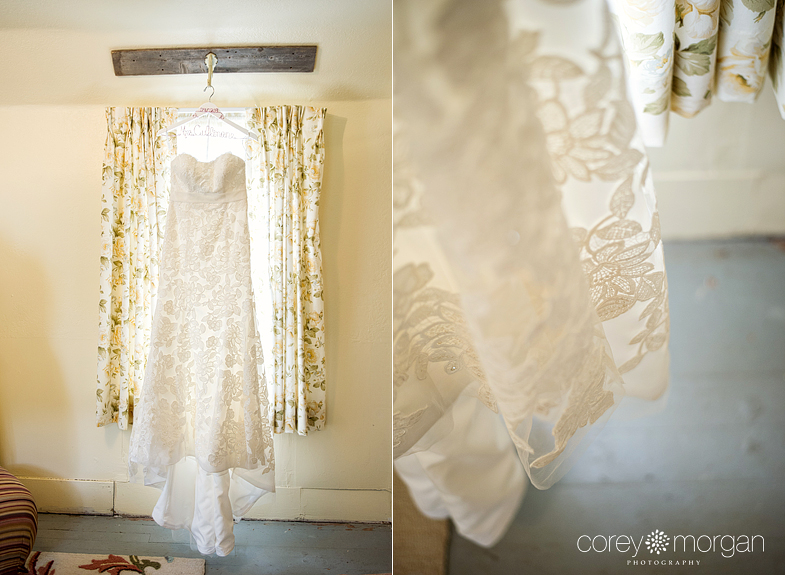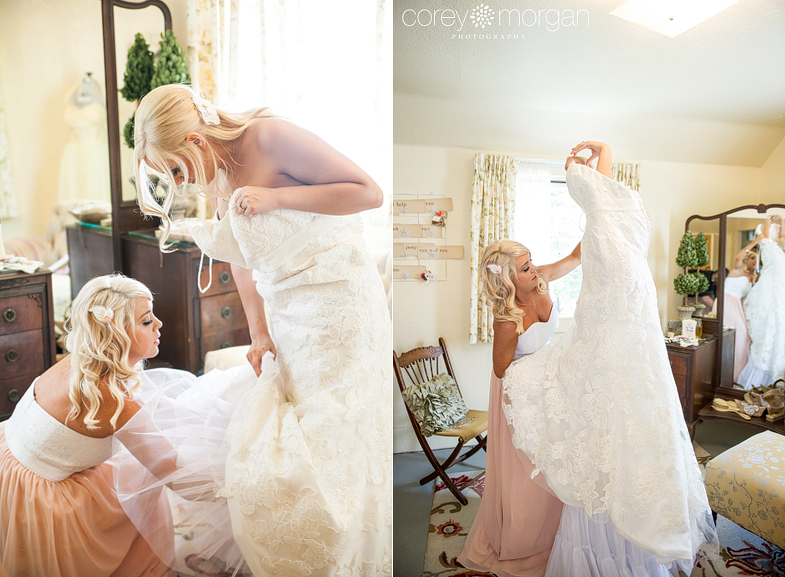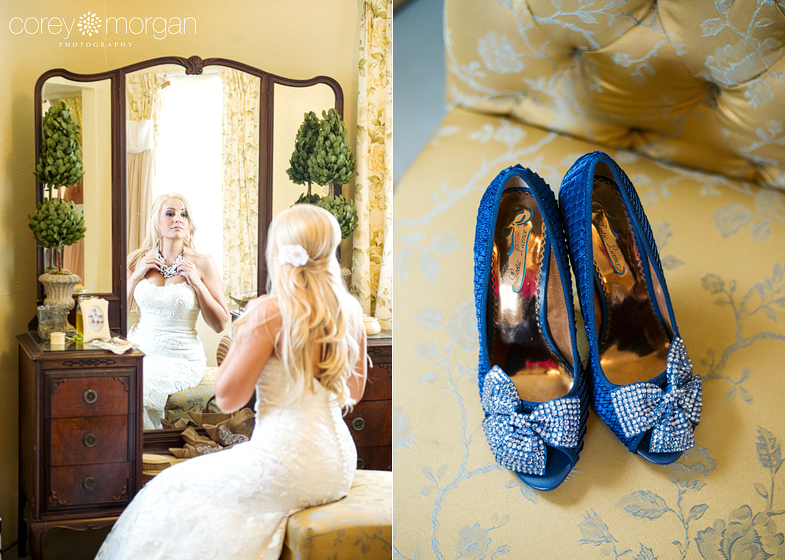 Homestead at Wilshire Ranch, Oak Glen CA | Flowers | bride's shoes | Bride's Dress | Cake & cupcakes | 2nd Shooter: MandiLynn Photography