Life is so very amazing. Nothing really drives that point home like witnessing the birth of a child. This was my very first birth coverage as a photographer, and also my first birth experience as a human being in general. And the precious moments just cannot fully be described through words.
I'm probably not your first choice if you're looking for delivery room coverage from a photographer. I will gladly do it, but I probably should bring smelling salt along with me. If we're being honest, hospitals make me pretty queasy. I held my own for the majority of the night, but as the heat of the moment came, I stepped out of the room for a minute to regain composure (and to stop sweating and make sure I kept consciousness) and then I heard it: mom was saying how perfect she was. I rushed back into the room and was completely overwhelmed by the magnitude of it all. The nausea melted away and then came the quiet tears. Just a couple. But holy smokes this brand new human being was the most perfect thing I had ever laid my eyes on. I've never had such a hard time bringing the camera to my face to take pictures- but I was just SO in love with everything going on that I almost forgot what I was supposed to be doing.
Baby Liliana came in the middle of the night March 1, narrowly missing leap day. I got a call at 1:15, and she came about an hour later. There was something perfect about the stillness of the hospital in the middle of the night. Quiet halls dimly lit, juxtaposed with the brilliantly simple chaos inside the delivery room, it was all a surreal experience. I can't wait to see this little one, years from now and think back on the night she was born.
Life. Is. Amazing. Please don't forget it.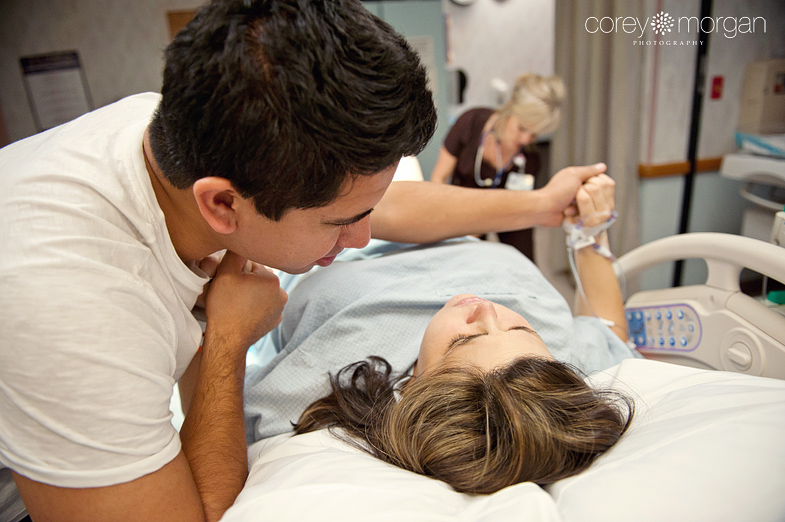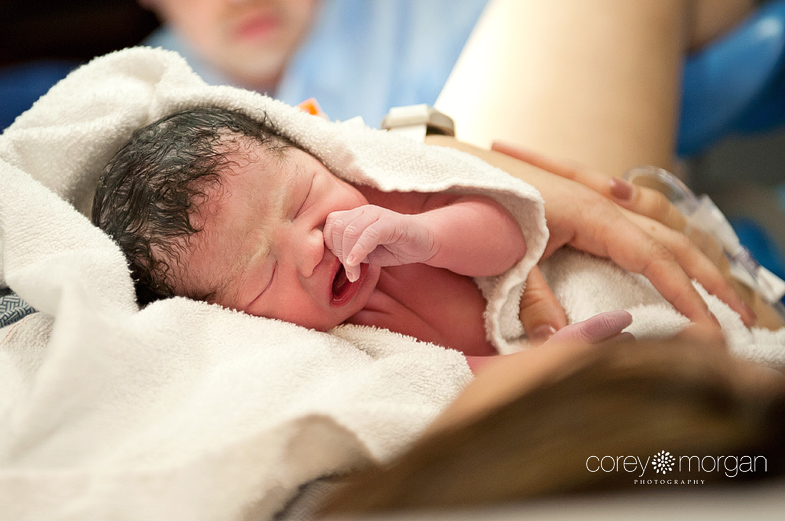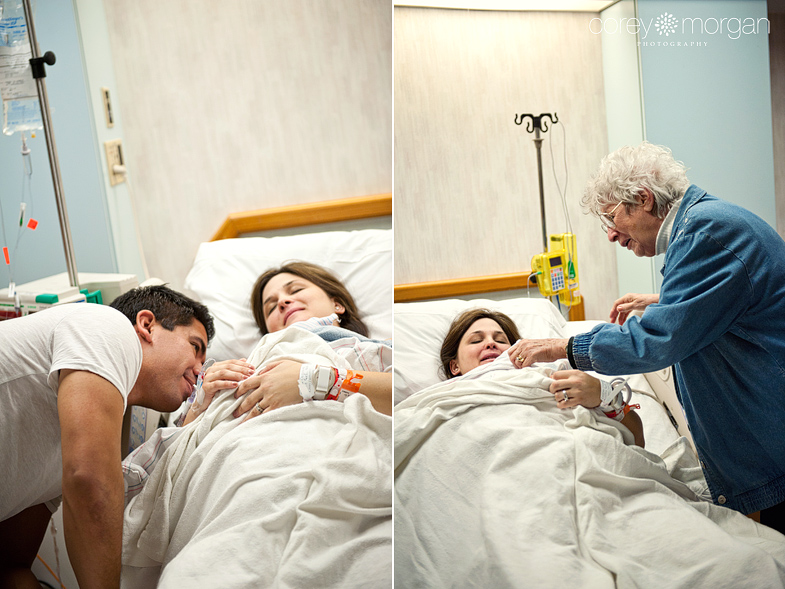 Thank you both for letting me be there at such a beautiful, intimate moment of your lives.