I am endlessly entralled by people. I'm in love with love. I most likely will cry at your wedding. I'm a photographer, a journalist, a lover of fashion and all things beautiful. If I'm not taking pictures…. I might be running, in my vegetable garden, or on an adventure with my lovely little mutt Nala.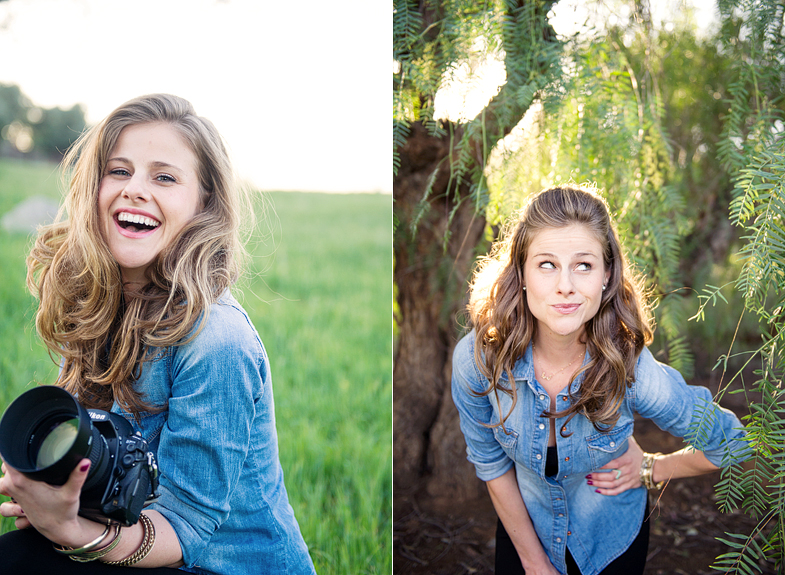 Things I love:
FOOD. vegetables and desserts especially. But pretty much all food. I LOVE to cook, and farmers markets are my happy place. So is my garden, it boggles my mind that you can plant something in the ground which later produces something delicious you can eat.
DOGS. All of them, but I'm a sucker for big dogs and mutts.
BASEBALL. I won't tell you my teams here, because well, I don't want to make anyone upset.
CRAFT BEER. IPAs and Coffee Stouts the most, but I dabble in the others, as long as they're good.
GOLD. even better if it's glittery. Or anything that I can spray paint gold. It's a current obsession, and I'm sure it'll pass, but pretty much everything I see I think about how rad it would be if it were gold.
NEWSPAPERS. Like, the get your hands dirty, comes every morning at 430am, local news, newspapers. I even have a degree in journalism (ok, photojournalism) but I thought I was going to be a reporter, and I still am obsessed with the news. I don't feel complete without hearing the day's news. Also I enjoy getting my news from Jon Stewart, but that's another story probably.
PEOPLE. People in general. All of them. Nice people, quiet people, families. I can people watch literally for hours. I can have a conversation with anyone. I love hearing their stories, thinking about what's shaped them , what's in their past, and imagining their futures. I love hearing what inspires them, angers them, makes their hearts beat faster and their minds race. I love taking that information and reflecting on my own life. I think that's why I love photography so much. Cliche as it sounds, a picture is worth a thousand words. It's a tiny glimpse of someone's story. It's a moment in time, frozen, that can jog a memory of a whole day, and a whole part of your life. Which is pretty darn amazing.
and on that note: LOVE. I love love. It's just beautiful. Everyone's love story is different, and that's beautiful too. It's perfect and it's flawed, it is powerful yet gentle. It's amazing, and I honestly love capturing it. I love the quiet moments bride and grooms share on their big day, and I love to capture the love at a party-filled reception. It's ALL good.
Other things I love:
Running. Coffee. Nalgene water bottles. Horses. Animals. The ocean, even though it scares me. Trees, Plants, and the earth in general. Pizza. Family, friends, and my other half Sean. Beauty, which is everywhere you look. Cookies. Fall. Boots. Film. Vintage… anything. Polka Dots. Traveling. The rain. Dusk. Wine. Deep breaths. Pretty much anything can fascinate me. So, I love life.
And I'd love to capture your life and tell your story. Little would make me more happy.
Wanna know more about me? Find me on facebook here | Instagram: @CoreyAMorgan
And don't forget to browse the website: www.CoreyMorganPhotography.com